Summary
This website is intended for studying for the American History NYS Regents Examination and the College Board Examination in May. This site will not cover everything on the exam, nor is it guaranteed that everything on this site is 100% accurate. If you find something that is awry, please email me .
As indicated by the links at the top of the page, this website will focus only one the important people and events that are very important the history of the United States. If you believe that I am missing any important individual or event, please email me.
Thanks for stopping by, and I hope that you get all the information that you're looking for. If you like the site, please give your friends the address. The more people who are ready for the NYS Regents Examination and the College Board Examination, the better. Feel free to use the information on this site in any way that you see fit; but, if you are using exact quotes from the site, or a paraphrase, please sight the page in your bibliography or works cited page. Thank you for your cooperation.
I personally suggest that you purchase the Encarta Reference Suite to assist you this year. It was an invaluable tool to me for the course and the construction of this webpage.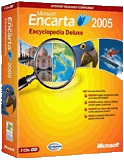 Notice
This website is currently under construction. If you find dead links, don't worry; I'm working on it. These are the parts of the site I'm updating now:

Supreme Court Decisions (Currently: Dred Scott Decision)


Amendments to the Constitution (Currently: NA)


Political Parties (Currently: Liberty Party)


Important Individuals (Currently: NA)


Concepts (Currently: NA)

Use Skype to get in contact with me. If you don't happen to have Skype, you can learn about it here or you can download it here. It is a free communication service. No monthly payments and no cost to call other Skype customers. You can call landlines and mobile phones as well, but they cost money. Calls to most European lines are 0.017 € ($0.021)/minute. That's 1.02 € ($1.24) for an hour phone call. Click here to see the entire price list.

There's an excellent currency converter here to determine the exact amount.

Oh, and by the way, I wasn't coerced to put up this glowing review. I truly believe in the product (it has better quality than traditional phone service).





Powered by